RapidBusinessModeling
helps you turning your 40% unprofitable customer (1) into profitable customer !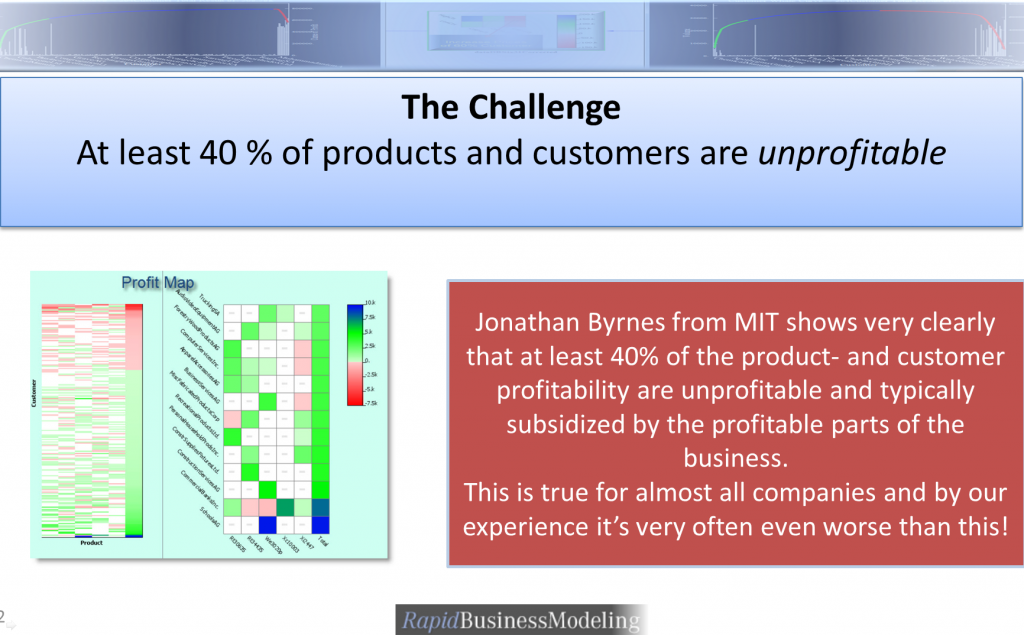 while enhancing your customer profitability significantly!
-improves the efficiency of your manufacturing processes
-ensures each order has the desired customer profitability
-provides you with the full transparency on your pricing
-builds you a Performance Management Suite dedicated to your business
-enables you to run your own multi-dimensional business model
-enables you to run your multi-dimensional and multi-product carbon foot print calculation
(1)
The most important issue facing most managers is how
to make more money from their existing business without
starting costly new initiatives. Here's how to do it.
Byrnes, Jonathan L. S.. Islands of Profit in a Sea of Red Ink: Why 40 Percent of Your Business Is Unprofitable and How to Fix It (p. 15). Penguin Publishing Group. Kindle Edition.